Hello, Vosteedians! Guess what? Black Friday and Thanksgiving are almost here, and we're overflowing with gratitude for your incredible love and support. Being a small workshop, your backing means the world to us. So, to spread the joy, we're throwing a party with tons of giveaways! Let's make it a blast together!
Need gifts for your loved ones (or a little something for yourself)?
Look no further – you're in the perfect spot! We also have the huge discounts during the campaign.
1. 10X POINTS, Earn rewards faster and more! (Nov. 17th- Nov. 30th)
Spend $50 to earn 500 Vosteed vip points (worth at least $5.00 in rewards).
Spend $100 to earn 1000 points (worth at least $10.00 in rewards).
Spend $150 to earn 1500 points (worth at least $15.00 in rewards)
Spend $200 to earn 2000 points (worth at least $20.00 in rewards).
Spend over $200 to earn even more points
You can redeem your points for great rewards, discounts, collectibles and more in the Reward Center. (We'll add your vip points manually, and it will be finished by the end of December :D )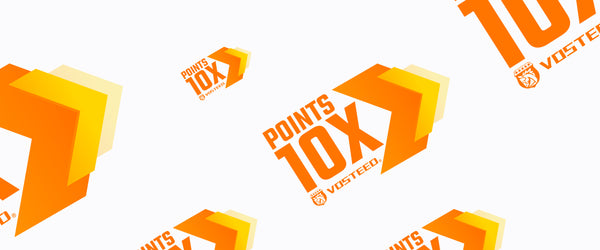 2. THE YEAR'S TOP DEALS! - SAVE UP TO 30%
Grab our best discounts before they run out. It's the smartest buy of the year! Many popular models are on sale. Amazon's Black Friday sales: happening from November 17th to November 27th. Vosteed website's Black Friday event: running from November 20th to November 30th. Don't miss out!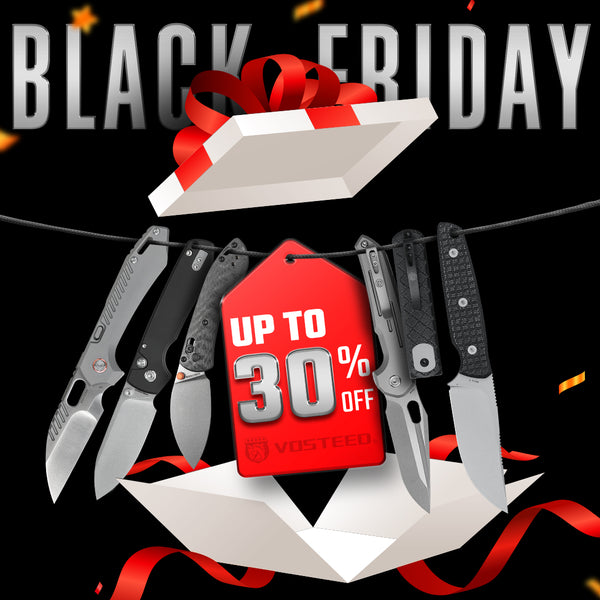 3. RANDOMLY BUY ONE AND GET ONE FREE
Wishing you even more delightful surprises and the best of luck! I'll be keeping my fingers crossed for you! The campaign runs from November 16th to November 24th, and the lucky winners will be announced on Facebook Vosteed Knife!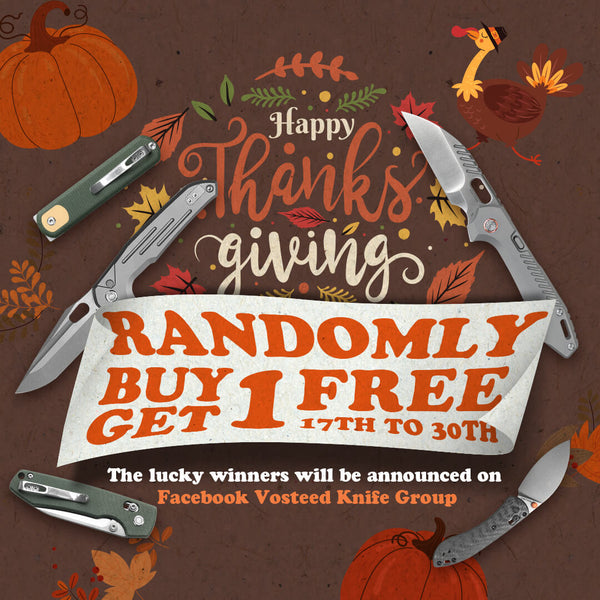 4. Share your wishes, and we'll make it a reality!
Celebrate Thanksgiving with us! Share your dreams, and we'll turn them into reality. Simply leave your wishes in the comments on FACEBOOK VOSTEED KNIFE GROUP, and each day, we'll draw one to fulfill. Let the magic of Thanksgiving make your dreams come true! The compaign runs from 20th to 23th.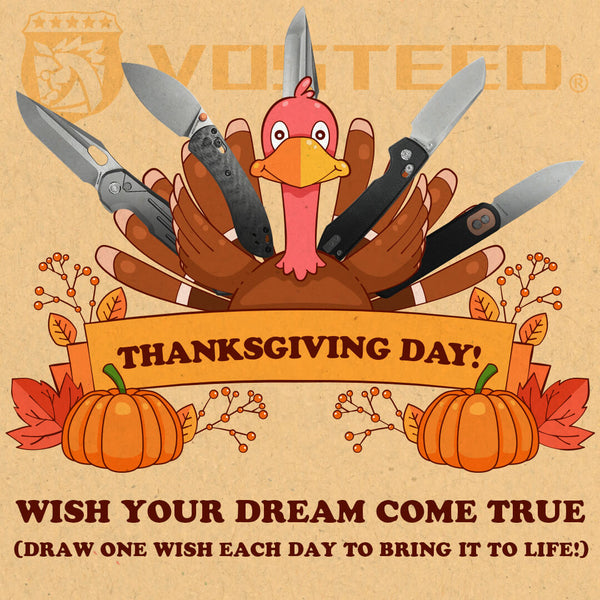 5. Share #myvosteed, get exclusive gift cards for EVERY PARTICIPATES!
A chance to earn a card redeemable for VIP gifts.
Earn VIP rewards card Post a different pic each day of your favorite vosteed knives with #vosteed for 3 consecutive days to earn earn a VIP rewards card (There will be different gifts to redeem! Check it out here: )
Earn VIP rewards card and exclusive card: Continue posting different pics of favorite vosteed knives and #vosteed for 4 more days totaling 7 days in all. You will get a VIP reward card and exclusive card which allows a one time use of purchasing a new Vosteed products one day earlier than the scheduled release date!
How to use rewards card:
Method 1 : Redeem the gift by using reward card and pay $10 shipping
Method 2: Purchase a vosteed knife and receive your VIP item with the knife and get free shipping.
How to use Exclusive Card?
Step 1 : Choose the new knife you want to purchase before it is official launch (it will be updated in the facebook group)
Step 2: Contact support@vosteed.com or Instagram @vosteed_cultery or Admins in Facebook Knife Group.