Written by Michael
When searching for "EDC knives", are you perplexed by the numerous knife brands and brand models, thus it is critical for you to choose a small pocket knife after having an initial understanding of the knife. Next, I'll take you to the world of EDC knives in the following piece to find out.
.What exactly is EDC?
.What materials are EDC constructed of?
.Which EDC brand should you buy?
What exactly is EDC?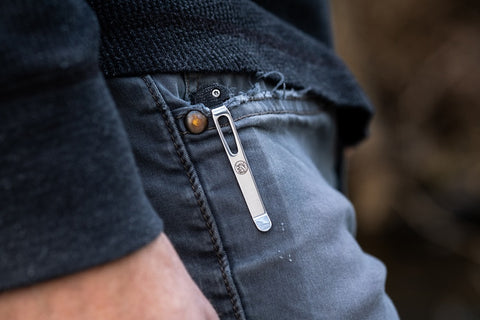 EDC stands for "Everyday Carry," and it refers to the small pocket knife you keep with you at all times. EDC commonly includes daggers, flashlights, multi-knife tools, wallets, smartphones, pens, and so on. These items are frequently carried in clothing pockets and change as needs change.
What materials are EDC constructed of?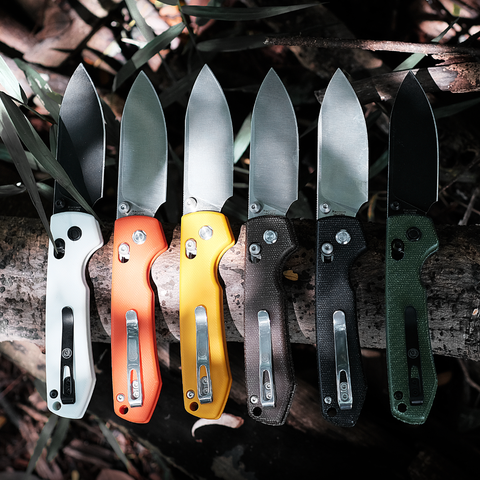 Knowing the various materials of the EDC knife part is extremely important, and being familiar with the small pocket knife will not only allow you to use the EDC knife better but also allow you to chat in front of knife lovers and convey your passion for EDC pocket knives.
The handle material of the small pocket knife will substantially affect your feeling of using the knife. The most popular handle materials are G10 material and Micarta material. G10 material is very strong, durable, and lightweight. And Micarta is an inorganic microporous material, making it perfect for outdoor knives. The blade material is also significant to consider, and the most popular cutting head materials are Stainless Steel, Carbon Steel, and Titanium. Stainless steel is one of the most commonly used materials in EDC pocket knives since it is both sturdy and corrosion-resistant. Carbon steel blades are among the sharpest available, but they are prone to rust, corrosion, and discoloration.
Which EDC brand should you buy?
After reading the preceding blog, I believe you have a fundamental understanding of EDC knives. Trust me when I say that the more you learn about EDC knives, the more you will be drawn to them. The Vosteed knife was my first EDC knife when I was a new knife buyer. If you're looking for a low-cost, high-quality everyday carry knife to start your outdoor journey, look no further than Vosteed knives. There is no best knife; only the one that is best for you.